Positive Parenting Program
Details for the Parenting Program from Bridge Builders Counseling in Wilmington, NC:
Held the first Saturday of every month.
Pre-registration is required.
Price is $125.00 for one person; $200.00 for two people.
Cost includes one book, all materials, snacks and lunch.
Additional books may be purchased for $25.00 each.
Call Bridge Builders Counseling in Wilmington to register: 910-792-9888
What Is This Parenting Program All About?
Regardless of your own unique family situation, children and/or adolescents are a challenge to raise and did not come with an instruction manual. Most professionals who work with parents eventually encounter stressed-out moms and dads who have one or more difficult children.
How Do The Problems Start?
Your children and/or adolescents may present problems and issues that can lead to a chaotic and dysfunctional household. However, some parents fall into a trap; disciplining by "flying by the seat of their pants." This usually results in a lack of order and structure (something the "real world" operates on). This approach to parenting is greatly influenced by mood and energy level, which leads to chaos and dysfunction. This is usually when children and/or adolescents act out, exploit, and become empowered by this confusion.
How Can Our Parenting Program Help You?
We help families in the Wilmington, NC area become knowledgeable and skilled on how to become a healthy and functional family and stop the confusion.
Positive Parenting with a Plan (F.A.M.I.L.Y rules)* is a unique Parenting Program designed to empower parents with challenging children and adolescents. Through this program you will learn:
The struggles of parenting
The seven bad habits of parenting
That this system could fail in your home if it is not implemented Correctly and Consistently (GUARANTEED)
Tactics used by children to manipulate parents
Parent struggles that could interfere with compliance
The mechanics of the FAMILY system
How to implement FAMILY rules in your home
This Parenting Program will instill the principle "do as we say AND as we do" and teach you the Correct and Consistent way of becoming a Positive Parent! At the end of the day, you will leave with the necessary skills and materials to successfully implement this program in your home.

Contact Bridge Builders Counseling to reserve a spot in the Positive Parenting Program: 910-792-9888. For related services from Bridge Builders Counseling, see Parent Therapy.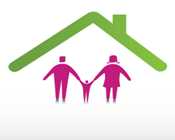 * Johnson, M. A. (2009). Positive parenting with a plan: Family rules. Peoria, AZ: Intermedia Publishing Group.